Get The Right Glimpse Of Islamic Wedding Card
Get The Right Glimpse Of Islamic Wedding Card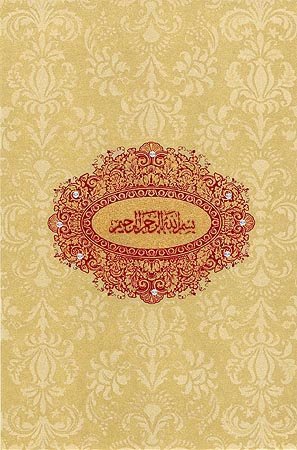 Impressive Islamic wedding card | Image Resource : i00.i.aliimg.com
One of the best ways to add uniqueness to your wedding ceremony is by personalizing wedding cards. Every religion has its own style of wedding card. In Islamic wedding invites religious symbols and the prayers are essential.

Islamic cards are referred as shaadi cards or Nikah cards. Islamic wedding card are the mixture of simple, elegance, bright and colorful elements. These wedding cards are handmade crafted and rich texture papers are used.

Some people will opt for traditional wedding cards and it is called as Farman and this is the great selection when it comes to impressive Islamic wedding cards. There will be many options available to choose the wedding cards. However some of the factors have to be considered while selecting the Islamic wedding cards.
Things to consider in Islamic wedding card
Some of the important things you have to take into consideration while choosing Islamic cards are:

Style – As the new couples start their new journey of the life it must reflect on the wedding card. You can mix match design and color of the wedding card until it suits your taste. In most of the cases Muslim invitation cards will be hand crafted with minute detailing which gives elegant feeling. These wedding cards will be decorated with the kundan stones and even traditional touch will be added to it.

Color – The color mainly depends on the theme which has been selected, it will highlight the theme. Keeping the seasons in mind you have to select the color of the invitation. For summers cooler and brighter color and warm colors are great for winters and autumn.

Theme – Islamic cards are very popular in the market. The theme must compliment the wedding decorations and that kind of theme has to be selected.
Symbols used in Muslim wedding cards
Some of the symbols that are most commonly used in Muslim wedding cards are;

Star and crescent – These are the international recognized symbols of Muslims and it represents the faith in god. These are used as the holy symbols in the invitation cards and it denotes the faith in god to make the ritual successful.

Bismillah – This symbol represents the blessings and support from god so it is printed on the wedding cards.

Allah – The Allah symbol means god. This symbol is printed to make the ritual holy and divine.